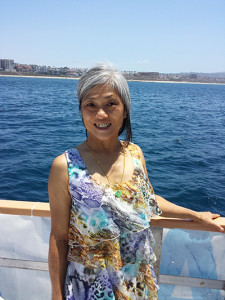 I am a specialized massage therapist and an energy healer who is committed to helping improve ones quality of life. My life goal is helping people live longer, healthier and happier lives. I've been practicing massage and energy healing for 17 years. I am certified in Deep tissue, Swedish, Acupressure, Tui na, Reflexology and Thai stretching massage.
I have an alternative treatment for your mind, body and soul, that I call "Life force Rejuvenation". It's a combine of all techniques along with energy healing to open up the body's own pathway in order to make sure the energy flows properly. A holistic healing massage to maintain healthy body functioning, increases flexibility, and reduces pain and fatigue. 
I believe taking good care of your body is very important, because the human body does amazing when it is feeling good. If the body is feeling good then everything in life will be much when better. 
I love to live in a positive mind set. I believe I can live forever young. I invite you to come to my monthly treatments to help you have much better energy to work and enjoy your life! Live without pain and without fear of aging.